Antibacterial Activity of Allium ascalonicum Linn Fractions A562275sal from the Palu Valley against Shigella dysenteriae
Akhmad Khumaidi

Jurusan Farmasi, FMIPA Universitas Tadulako, Palu, Indonesia, 94118

Kumalahayati Maulina

Jurusan Farmasi, FMIPA Universitas Tadulako

Arsa Wahyu Nugrahani

Jurusan Farmasi, FMIPA Universitas Tadulako
Abstract
Shallot (Allium ascalonicum Linn.) is one of the typical plants of Central Sulawesi which is used as traditional medicine such as to treat infectious diseases. This study aims to determine the fractions that have high activity from bulbs and leaves in inhibiting the growth of Shigella dysenteriae bacteria and determining the organic compounds that have antibacterial activities. Extraction was carried out by maceration method using ethanol 96% for both samples. Liquid-liquid fractionation was used as a fractionation method using hexane, ethyl acetate and water  solvents, sequenly. The antibacterial activity test used the diffusion method with the pile technique and TLC-bioautography. The results showed that ethyl acetate fraction gave the highest activity of bulbs samples, while in leaves samples ethyl acetate fraction and hexane fraction were able to provide good inhibitory activity. The organic compounds were identified by thin layer chromatography method. Flavonoids compounds have identified for bulbs samples (Rf 0.18). In the leaves samples, steroids compounds were identified in the ethyl acetate fraction (Rf 0.62) and terpenoid compounds (Rf 0.48) in the hexane fraction. Based on the result, the shallot is potentially be developed as an antibacterial material.
References
1. Anisa N, Rostiati & Kadir S. Mutu bawang goreng dari bawang merah lembah Palu. e-J. Agrotekbis. 2013. 1 (1) : 37-43.

2. Ansar M, Wahyudi I & Bahrudin. Growth and yield of shallot lembah palu variety on different direction and form of seedbeds growing on dry land. Agroland: The Agriculture Science Journal. 2016. 3(1) : 14– 21.

3. Ete A, & Alam N. Karakteristik mutu bawang goreng palu sebelum penyimpanan. Jurnal Agroland. 2009. 16(4):273-280.

4. Islami MY, Ibrahim N, & Nugrahani AW. Studi etnofarmasi suku Kaili Moma di Kecamatan Kulawi Kabupaten Sigi Provinsi Sulawesi Tengah. Jurnal Farmasi Galenika. 2016. 3(1):27-33.

5. Dianto I, Anam S, & Khumaidi A. Studi etnofarmasi tumbuhan berkhasiat sebagai obat pada suku Kaili Ledo di Kabupaten Sigi Provinsi Sulawesi Tengah. Jurnal Farmasi Galenika. 2015. 1(2):85-91.

6. Megawati, Anam S, & Pitopang R. Studi etnobotanitumbuhan obat pada masyarakat suku Kaili Ija di Desa Bora Kecamatan Sigi Biromaru Kabupaten Sigi Sulawesi Tengah. Biocelebes. 2016. 10(1):76-90.

7. Novitasiah HR, Yuniati E, & Ramadhanil. Studi etnofarmasi komparatif tumbuhan rempah yang bernilai sebagai obat di Desa Tombi Kecamatan Ampibabo Kabupaten Parigi Moutong Sulawesi Tengah. Biocelebes. 2012.6(2):66-77.

8. Mozin S, Rosyidi D, Sjofjan O, & Widodo E. The effect of shallot (Allium ascalonicum L.) by-product as an antibacterial and alternative phytobiotic on characteristics of small intestine of broiler. Livestock Research for
Rural Development. 2015. 27(4):1-4.

9. Mnayer D, Fabiano-Tixier AS , Petitcolas E, Hamieh T, Nehme N, Ferrant C, Fernandez X & Chemat F. Chemical composition, antibacterial and antioxidant activities of six essentials oils from the alliaceae family. Molecules. 2014. 19. 20034-20053; doi:10.3390/molecules191220034.

10. Choma IM, & Jesionek W. TLC-direct bioautography as a high throughput method for detection of antimicrobials in plants, Chromatography. 2015.2:225-238; doi:10.3390/chromatography2020225.

11. Mohammadi-Motlagh HR, Mostafaie A, Mansour K. Anticancer and anti-inflammatory activities of shallot (Allium ascalonicum) extract. Arch Med Sci. 2011. 7 (1): 38-44. DOI: 10.5114/aoms.2011.20602.

12. Arroy JDV, Ruiz-Espinosa H, Luna-Guevara JJ , Luna-Guevara ML , Hernández-Carranza P , Ávila-Sosa R &
Ochoa-Velasco CE. Effect of solvents and extraction methods on total anthocyanins, phenolic compounds and antioxidant capacity of Renealmia alpinia (Rottb.) maas peel. Czech J. Food Sci. 2017. 35 (5): 456–465. doi: 10.17221/316/2016-CJFS.

13. Yuniarti T. Potensi bawang-bawangan (Allium spp.) dalam menghambat pembentukan blackspot pada udang vaname (Litopenaeus vannamei) [disertasi]. Bogor : Sekolah Pascasarjana Institut Pertanian Bogor; 2018. Hal. 71.

14. Deedad A, Samudin S, Ansar M. The growth of lembah palu shallot variety under various concentrations of atonic. J. Agroland. 2017. 24 (1) : 10 – 17 .

15. Anni IA, Saptiningsih E, Haryanti S. Pengaruh naungan terhadap pertumbuhan dan produksi tanaman bawang daun (Allium fistulosum L.) di Bandungan, Jawa Tengah. Jurnal Biologi, 2013. 2 (3) : 31-40.

16. Ababutain IM. Impact of solvent type on antibacterial activities of Lawsonia inermis leaves. Journal of Food, Agriculture & Environment Vol.13 (1): 51-53. 2015

17. Do QD, Angkawijaya AE, Tran-Nguyen PL, Huynh LH, Soetaredjo FE, Ismadji S, Ju YH. Effect of extraction solvent on total phenol content,total flavonoid content, and antioxidant activity of Limnophila aromatica. Journal of food and drug analysis. 2014. 22: 296 -302.

18. Samavati SF, Mohammadi-Motlagh HR , Mostafaie A. A highly pure sub-fraction of shallot extract with potent in vitro anti-angiogenic activity. International Journal of Molecular and Cellular Medicine. 2014 Autumn. 3(4): 237–245.

19. Charoenchai L, Luprasong C, Meksuriyen D. Characterization of some organosulfur compounds in shallot bulbs. Thai Journal of Pharmaceutical Sciences (TJPS). 2018. Vol.42 (Supplement Issue).

20. Khalfallaha A, Berrehala D, Bensouicib C, Kabouchea A, Semraa Z, Voutquenne-Nazabadiokod L, Magidd AA & Kabouchea Z. Flavonoids, cytotoxic, antioxidant and antibacterial activities of Evax pygmaea. Pharmaceutical Biology. 2017. 55 (1):2292–2296 https://doi.org/10.1080/13880209.2017.1405997.

21. Bakht J, khan S & Shafi M. Antimicrobial potentials of fresh Allium cepa against gram positive and gram negative bacteria and fungi. Pak. J. Bot. 2013. 45(S1): 1-6.

22. Teshikaa JD, , Zakariyyaha AM , Zaynaba T , Zenginb G, Rengasamyc KRR, Pandianc SK, & Fawzia MM. Traditional and modern uses of onion bulb (Allium cepa L.): a systematic review. Critical Reviews in Food Science and Nutrition. 2019. 59(S1):S39–S70 https://doi.org/10.1080/10408398.2018.1499074.

23. Ichikawa M, Ide N, Yoshida J, Yamaguchi H, & Ono K. Determination of seven organosulfur compounds in garlic by high-performance liquid chromatography. J. Agric. Food Chem. 2006, 54: 1535−1540.

24. Chang TC, Chang HT , Chang ST , Lin SF , Chang YH & Jang HD. A comparative study on the total antioxidant and antimicrobial potentials of ethanolic extracts from various organ tissues of Allium spp. Food and Nutrition Sciences. 2013. 4: 182-190. http://dx.doi.org/10.4236/fns.2013.48A022.

25. Ivanovaa A, Mikhovaa B, Najdenskib H, Tsvetkovab I & Kostovaa I. Chemical composition and antimicrobial activity of wild garlic Allium ursinum of Bulgarian origin. Natural Product Communications. 2009. 4 (8): 1059 – 1062.

26. Miri SM, Roughani A. Allium species growing in Iran: Chemical compositions and pharmacological activity.The First National Congress and International Fair of Medicinal Plants and Strategies for Persian Medicine that Affect Diabetes. 2018.

27. Cai L. Thin layer chromatography. Current Protocols Essential Laboratory Techniques 6.3.1-6.3.18, Supplement 8. 2014. doi: 10.1002/9780470089941.et0603s08.

28. Pękal A,& Pyrzynska K. Evaluation of aluminium complexation reaction for flavonoid content assay, food analytical methods. 2014.7(9):1776-1782, doi 10.1007/s12161-014-9814-x.

29. Sharma B, AgrawalSC,& Gupta KC. Colour reactions of chalcones and their mechanism (a review), Oriental Journal of Chemistry. 2008. 24(1): 289-294.

30. Fattorusso E, Iorizzi M, Lanzotti V, & Taglialatela-Scafati O. Chemical composition of shallot (Allium ascalonicum Hort.), Journal of Agricultural and Food Chemistry. 2002. 50 (20):5686-5690. doi: 10.1021/jf020396t.

31. Cushnie TPT, Andrew J, Lamb AJ. Antimicrobial activity of flavonoids. International Journal of Antimicrobial Agents. 2005. 26:343–356, doi:10.1016/j.ijantimicag.

32. Waksmundzka-Hajnos M, Sherma J, &Kowalska T. Thin layer chromatography in phytochemistry. Chromatographic Science Series. 2008. Volume 99. Boca Raton : CRC Press Taylor & Francis Group. p.528

33. Trombetta D, Castelli F, Sarpietro MG, Venuti V, Cristani M, Daniele C, et al., Mechanisms of antibacterial action of three monoterpenes, antimicrobial agents and chemotherapy. 2005. 49(6):2474–2478. doi:10.1128/AAC.49.6.2474-2478.

34. Doğan A, Otlu S, ÇelebiÖ, Kiliçle PA,Sağlam AG, Doğan ANC,et al. An investigation of antibacterial effects of steroids, Turkish Journal of Veterinary and Animal Sciences. 2017. 41: 302-305. doi:10.3906/vet-1510-24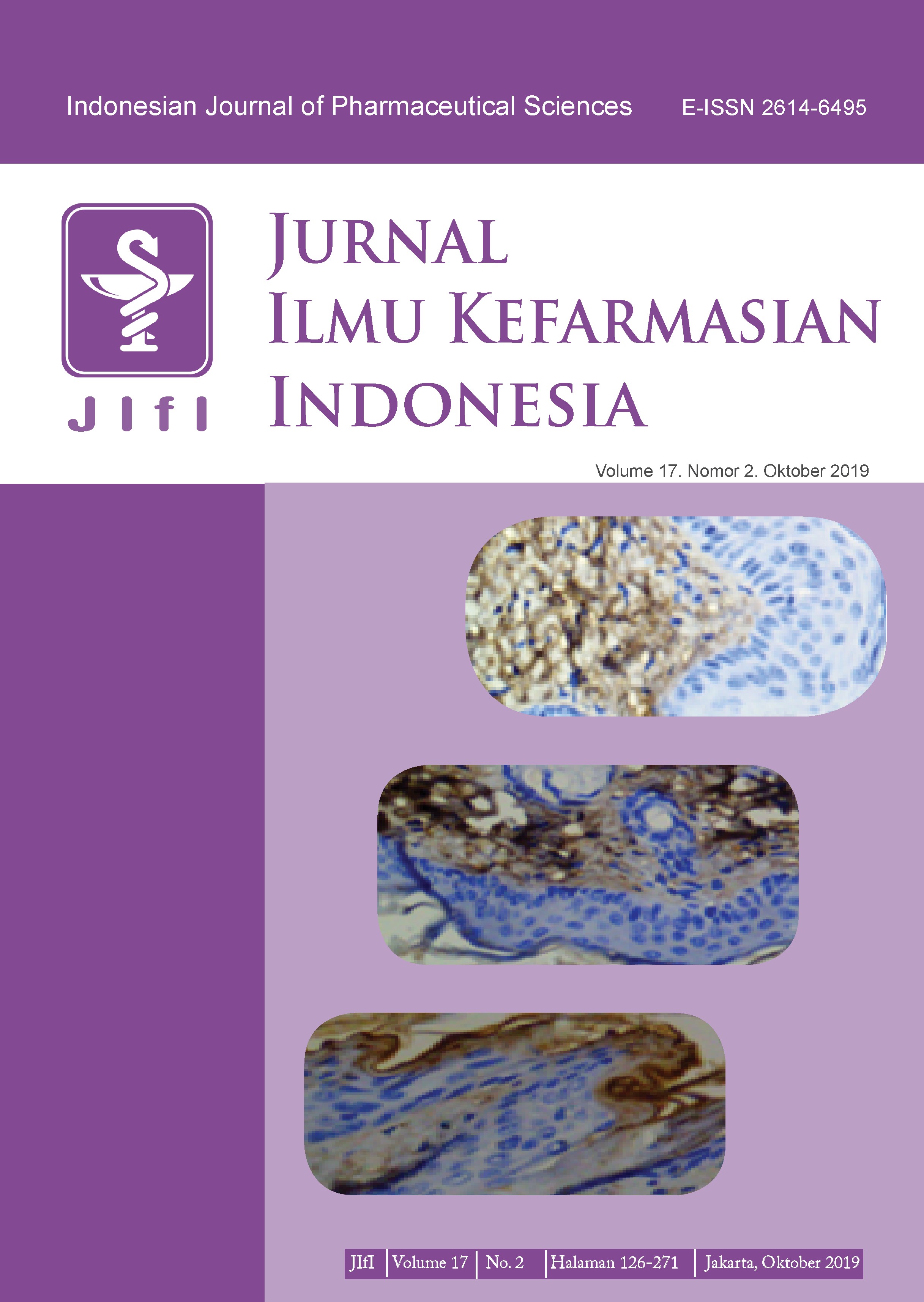 This work is licensed under a Creative Commons Attribution-NonCommercial-ShareAlike 4.0 International License.
Licence
Copyright @2017. This is an open-access article distributed under the terms of the Creative Commons Attribution-NonCommercial-ShareAlike 4.0 International License (http://creativecommons.org/licenses/by-nc-sa/4.0/) which permits unrestricted non-commercial used, distribution and reproduction in any medium

This work is licensed under a Creative Commons Attribution-NonCommercial-ShareAlike 4.0 International License.